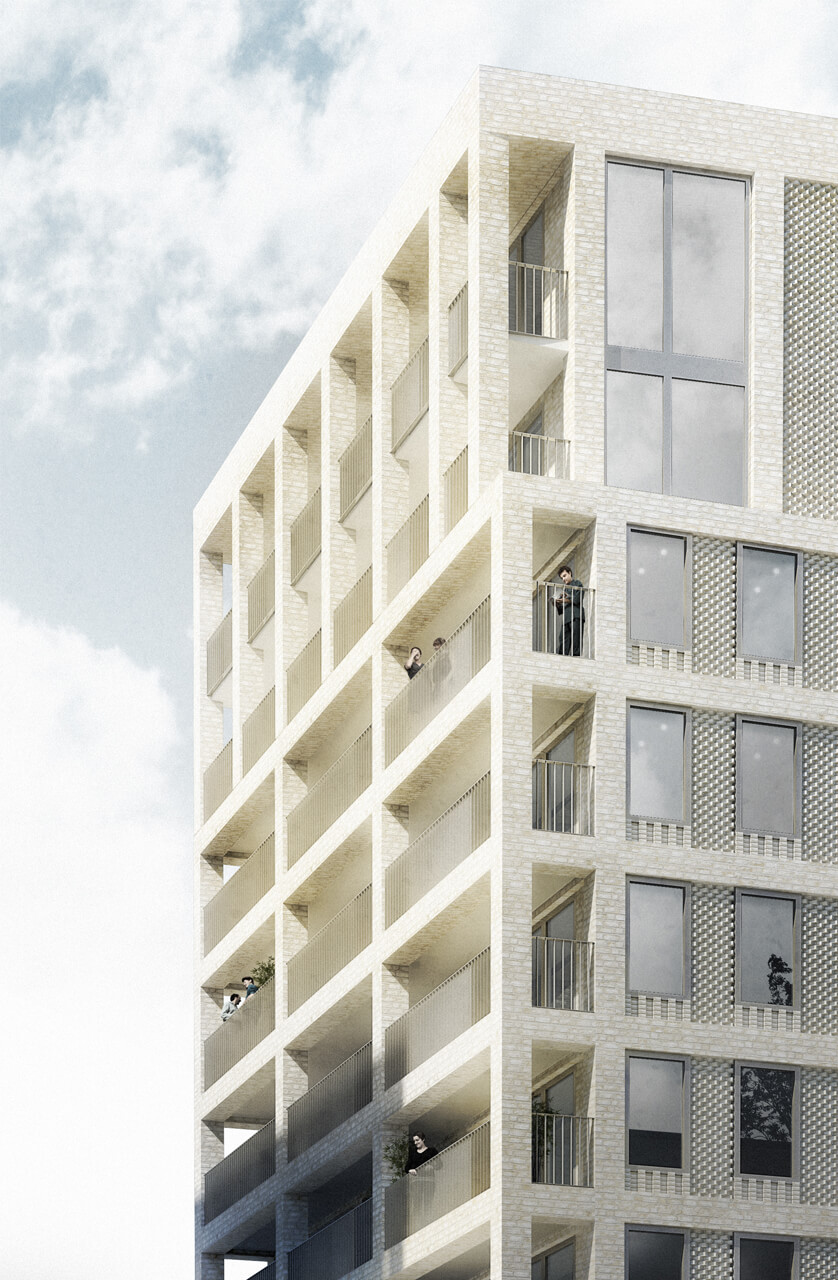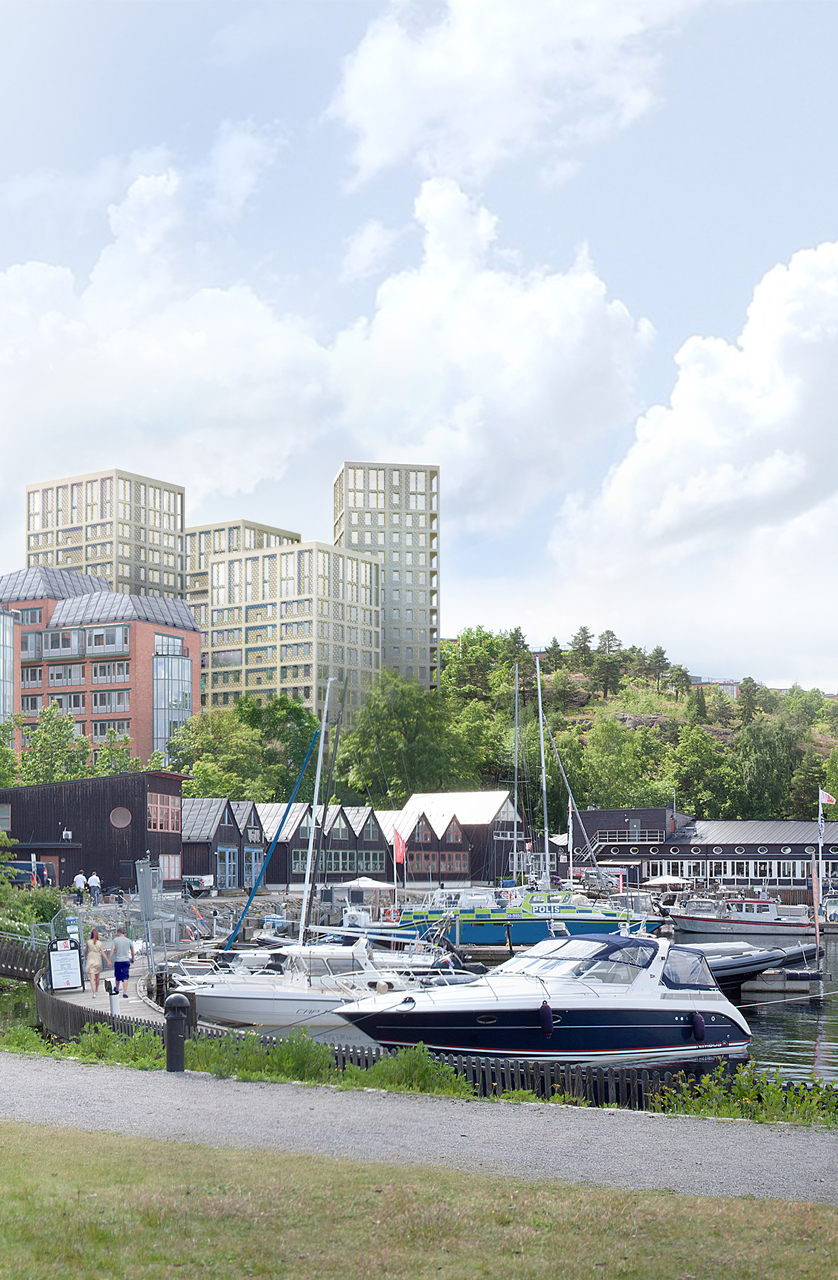 Nacka Strand
Architects
Magnus Pörner (responsible)
Cornelia Lindlöf
Jessica Norberg
Torjus Dahl
Alexander Aderklint
Location
Nacka Strand, Nacka
Client
Carlyle Group
Program
166 apartments + retail
Built/status
Parallell comission (first prize)
This was the winning proposal in the parallel assignment for Nacka Strand's most central block.
The Nacka Strand area is largely characterized by the development of the 1980's and 1990's in which existing industrial buildings, workers' homes and high-rise housing have been woven into a new and well thought through urban context. Our proposal for a new housing block in the center of the bus square has been based on the same principle. The design intends to relate to – and in some cases enhance – the site's existing features: the street's façade patterns, the dramatic topography and the transition between varying scales.
We developed our volumes in relation to the existing increase in scale from west to east, but also by playing with the sequence of high-rise buildings which you encounter as you proceed into the district. The highest gable facing the square marks the end of the development which together with the other volumes forms a backside towards the square. The arcade running along the square opens up to the water, which provides the area with transparency while the presence of the horizon counterbalances the overall vertical expression of the proposal.
The lower exterior plinth defined by the arcade ties all three gables together and forms a clear relation to the human scale established by the square.
Providing each individual apartment with evening sun as well as views of Djurgården and the city, became an objective attained by the division into narrow volumes with balconies in the west. One volume strays from the overall structure and forms the highest unit, with a small footprint in the delicate green area. The balconies here also face west.
Along the square, we have adapted the structure to the human scale by defining a low plinth, its arcade and the round volumes found in the existing office buildings. We also relate to surrounding volume heights with indentations in the two upper floors. We are less considerate with regard to the water as we instead relate to the waterfront's scale and emphasise the height difference between the upper and lower sections of the area. The new proposal shifts the centre of gravity from the office building in the east towards the centre of the entire district, thereby improving the balance and harmony of the area as a whole.